REFERENCES:
I've have maintained an online presence on Etsy as a seller since 2011. I have a top rated shop, with over 4500 transactions, and a 5 Star positive feedback. I look forward to working with you here at
Bits off the Beach.
A few reviews from a few past customers:
Aug 2020 Sophia
Bought this a year and a half ago and wore it into the ground (literally lol) so I definitely had to buy another.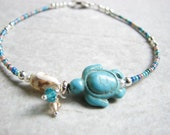 Aug 2020 Tabitha
Super cute! Looks even better in person.

Ali on Sep 28, 2021
5 out of 5 stars
The detail on the stingray is super cute.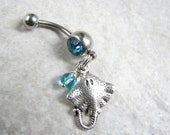 Aug 2019 Marisa
Very beautiful and charming!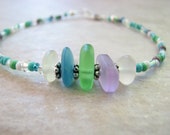 June 2019 Coco
They were better than imagined, and the little box and twine adds to the aesthetic of the gift. I will be ordering again for sure!
5/2019 Catherine
Everyone! You must get these love beads. They are wicked cool!

10/2018 Beveraly
ANOTHER ONE OF YOUR ANKLE BRACELETS I JUST LOVE. CUTE LITTLE TURTLE. I WEAR THEM ALL. THANKS.
8/2018 jm
Very nice stones. Will order again. Arrived in good time, as well.
7/2018 Marissa
Absolutely love it. This is my favorite bellybutton ring I own.
6/2018 jenny
Very nice! I'm pleased with the details of the beach glass and the added charm of the starfish. Shipped quickly!
6/2018 LeAnna
Absolutely love!!! Definitely a great seller and can't wait to buy more! Thanks so much!
4/2018 Kathy
I bought this for my sister and can't wait to give it to her. Excellent craftsmanship and so cute!
3/2018 Barbara
Well made and well matched dainty bits of sea glass- feminine and so comfortable to wear.
5/2017 Susan
4/2017 Anonomous
Wow how nice...One of a kind bookmark that my Fiancee just loves! Ordered custom and received in less than 3 days. Thanks so much Jo will diffidently be purchasing in the future!
3/2017 Lisha
I love my custom hairpiece! Thank you very much, Jo!
3/2017 Dayna
I wear these all the time! Love them. Dayna
2/2017 Hugh
A lovely piece of jewellery. Yet to be given but will be loved it know
12/2016 Pamela
Beautifully made and quick delivery.
9/2016 Amanda
I love this! Super cute and it was packaged so nicely :) I'll always be a return customer!
8/2016 Gina
This is the best thing I've ever bought. Just love it. Haven't take it off since it arrived. It's a pleasure doing business with you Very clever. The color. Is amazing.
1/2016 Scott
My girl absolutely loved it ....
1/2016 Catherine
this was a gift for my daughter .She loved it and received many compliments. Thank you